Andrew Dussert
A research-based practice of design, art and creative services.
Currently work exclusively for Louis Vuitton (headquarter).
01. A Chauffeuse from Collection 'Wood Walker' (research)



Local wooden low chair with customized gold-plated bronze screw, made in Pantin by Perron & Freres. Cherry wood, oak, walnut, maple, plane tree and gold-plated bronze. 805x415x415mm, 2022


To see the tree behind the object, a way to reconsider our relationship with the living and to put nature back inside our daily life. The assembly of these different species synthesizes the spirit of a forest and tries to tell the intimacy of trees; their families, their colors, their scents, their wrinkles, their ages, their wounds... This collection is an ode to the life of trees. Far from the homogeneous and standardized vision of wood, it reveals its singularity, its preciousness, and the richness of the forest memories it contains.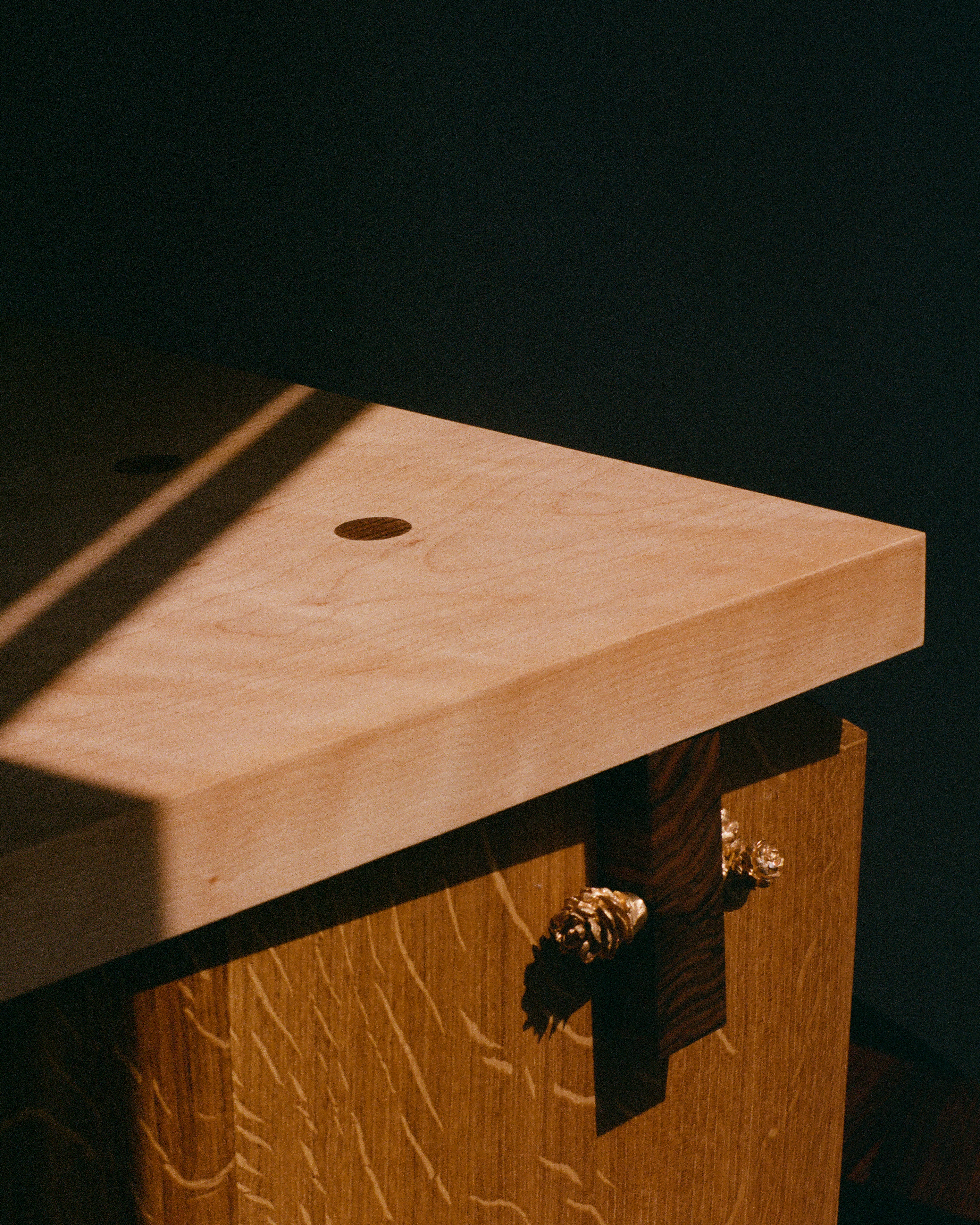 Assembly details
Local wooden details
Gold-plated bronze screw detail